10 Money Saving Travel Tips
We have always prioritized spending time with our children and gifting them experiences over material possessions (see this post and this post). Traveling with children can be expensive, but we've learned a few tricks over the past decade for saving money while road tripping. This week, we thought we'd share some tips for saving money while traveling with children and some of our favorite posts that showcase great places to visit with kids: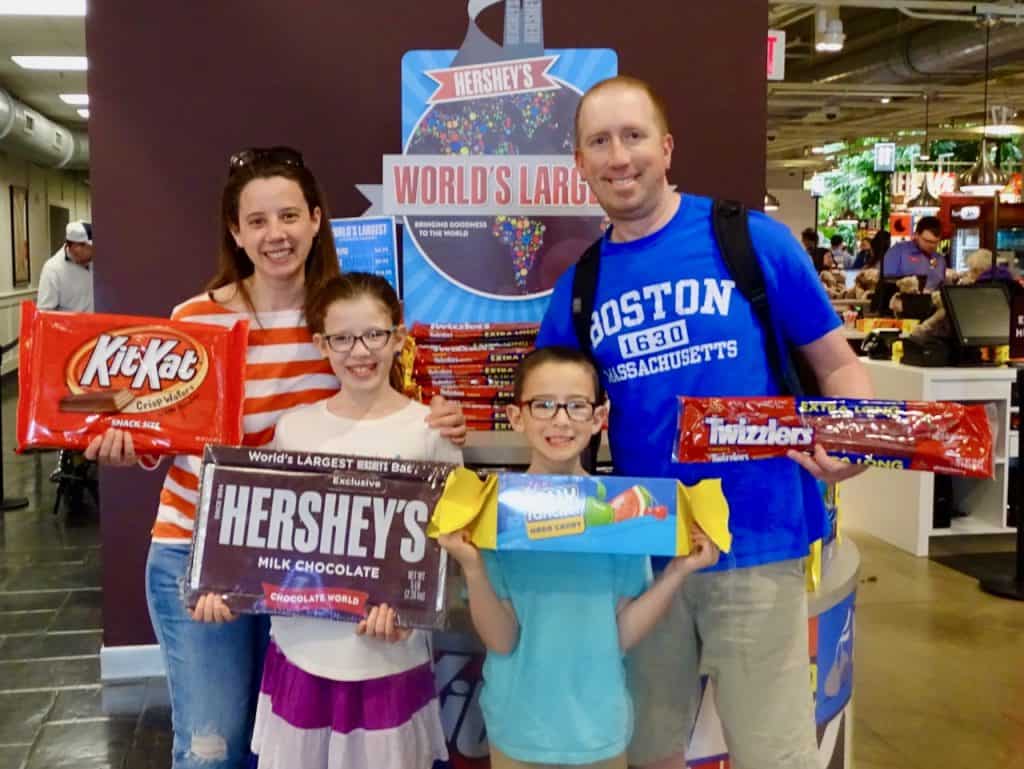 10 Tips for Saving Money While Traveling:
Research ahead of time. Make time to research local hotels, restaurants, and attractions for promotions ranging from getting a bonus free night (based on length of stay) to online coupons for free kids meals or apps or desserts at restaurants to free nights or hours at museums and popular attractions. Many places will also send an introductory promotional code if you share your email address. 
Head to the library when you get into town. Libraries are a great resource for the "inside scoop" from locals and librarians are always eager to share their knowledge. Many libraries have passes to various museums and attractions and may offer reciprocity based on your locations (for instance, if you're traveling in state, your state library network may allow you to check out a museum pass even though it's not your home library). Libraries also have print material for local spots, which can often include coupons and promotions. 
Ask for museum membership for birthday or holiday gifts. This is one of our steadfast suggestions. Grandparents and aunts and uncles are always looking for ideas for kids' birthdays or for a family holiday gift. A quick phone call to your local children's museum, art museum, science museum, zoo, or aquarium will send a membership to your family. Often times, museums also give reciprocity privileges to other in network sites (like to the Association of Children's Museum or the Association of Zoos and Aquariums).
You can also ask family for gift cards for the kids to buy souvenirs. Every parent knows the challenge of limiting time in the gift shops (why, oh why, do places always put the gift shop before the exit?!?!). We've always tried to steer our kids towards building a collection of one type of item when traveling (like Christmas ornaments or sweatshirts). Kids do enjoy the experience of shopping, and with a gift card from a family member they can get a special souvenir and use it to tell family about their adventures.
Explore the National Park System and National Park sites. The National Park System is one of our most favorite organizations, and the first place we check out whenever we are in a new spot. We have always found National Park sites to be safe and clean,  with the friendly staff! There are literally hundreds of National Park sites that offer free admissions and are open most of the year. Some sites, and some parks, charge a nominal fee to visit (the America the Beautiful card is a great deal if you're planning on visiting several parks during the year) but we promise it is more than worth the cost! Read more reasons why we love National Parks here.
Check out local nature centers, parks, beaches, and Audubon Society sites. Similar to the National Park System, these locations are often free or have a nominal cost per person (or even per car in many instances), have facilities like restrooms and water bottle filling stations, and are attended by friendly, knowledgeable staff. Outdoor, open spaces give kids the chance to run free and burn off energy and the whole family the chance to learn about the geology of the area.
Try going out for a nicer lunch and a quicker dinner. Most people do the opposite, but lunch tends to be less expensive than dinner, and oftentimes, children are in a better mood and less tired earlier in the day.
Check out loyalty programs for hotels or restaurants. We have been loyal Marriott Bonvoy members for years (as we shared in this post and this post) and routinely accrue points to redeem for free nights or other perks. If you consistently stay at one hotel brand, join their loyalty program to build a relationship. When a company can see evidence of your loyalty, they can sometimes be more likely to waive cancellation fees or adjust your plans without fees. The philosophy also works for restaurants. While we usually advocate for eating local, sometimes your family will crave the familiarity of your favorite chain. We've had days where we've been on our feet exploring all day, and splurged on a nicer lunch, and decided around dinnertime (when everyone is grumpy and tired) to use a few coupons and order takeout from a favorite chain restaurant to bring back to the hotel.
Find a water feature. Beaches, lakes, pools, splash pads are all huge hits with kids of all ages. Take out and pool time is usually a big win with kids! Many beaches will charge a per car fee for a whole day and can be significantly less expensive than an indoor attraction.
Bring snacks and bottled drinks with you. If you're driving, make room for a case of water, a box of juice boxes, and a duffle bag of prepackaged snacks (avoid chocolate or anything that can melt!) Or, if you're flying, make time to stop at a nearby big box chain when you get into town and buy drinks and snacks, which tend to have a higher markup in take out spots or tourist attractions. Check ahead at places like museums that they will allow guests to bring in unopened food and drinks.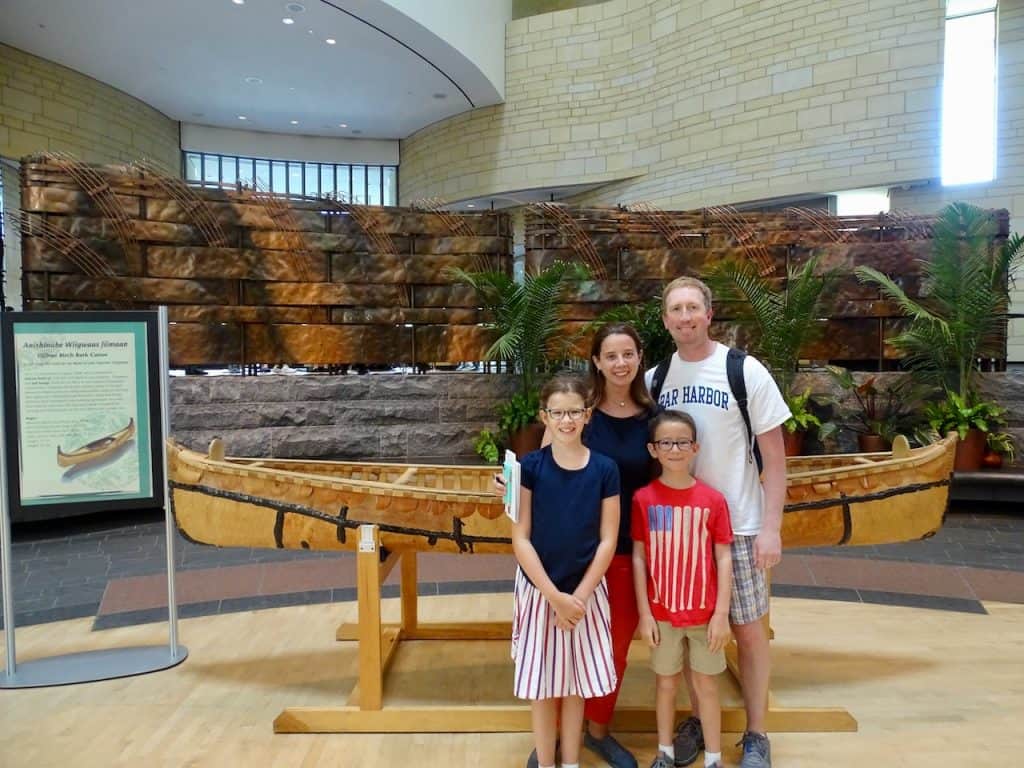 Looking for FREE places to visit? Check out our posts featuring free things to do in New Haven, Connecticut; Boston, Massachusetts; Philadelphia, Pennsylvania; Washington DC; Disney Springs in Florida; summer fun in New England and, specifically, Connecticut; and search "free things to do" on the blog for individual locations. And follow along on our adventures on Instagram, Pinterest, Facebook, and Twitter.