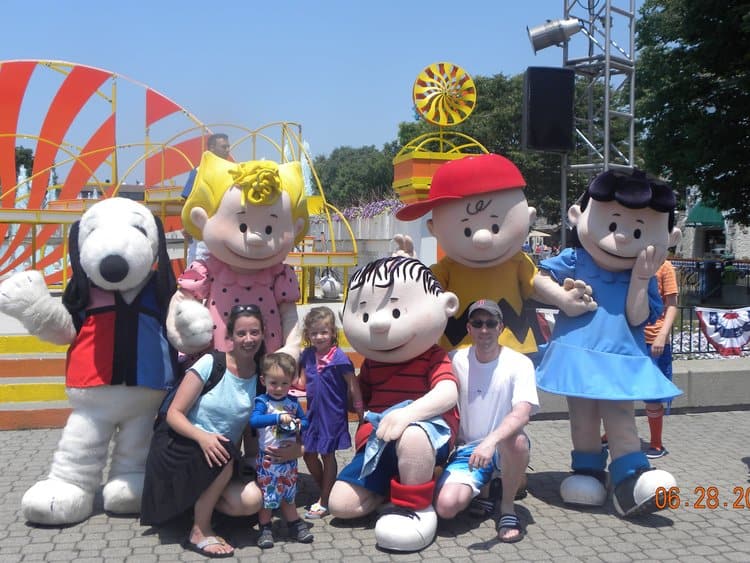 Hello! My name is Jenn, and I've always loved traveling. As a child, my family and I spent a lot of time driving to several New England beaches: From Kennebunkport and Ogunquit, Maine to the island shores of Martha's Vineyard. And when my husband and I (who are both teachers) got married, we always looked forward to summer breaks and planning our next adventure together.
A few years ago, we set a goal of seeing every baseball park in the United States, and used that as a jumping off point to experience all the other wonderful sights our vast country has to offer. And when we had children, we didn't let that slow us down. We knew we preferred to give our children experiences instead of material possessions, and wanted the road to be one of their most valuable learning tools. And so, we've been hitting the road as a family ever since our youngest turned one, back in 2011, with no plans to stop any time soon.
When we're not in the classroom, or on the road with my family, our family spends our time helping our community as the founders of the nonprofit organization, IMPACTrumbull.
Coast2CoastWithKids is a travel blog for people who enjoy traveling throughout the United States and want to share that wonderful experience with young children. I created this blog in order to help families plan and embark on trips big and small, by sharing all my research and experiences gained on my own adventures.
You can search all articles by typing in a state or keyword into the search field above. Happy "adventuring"!