15 Free Things to Do with Kids throughout Connecticut this Summer
We officially moved to the Nutmeg State back in 2002 and have enjoyed exploring dozens of its 169 cities and towns, many of which border New York, Massachusetts, Rhode Island and the Long Island Sound. We're working on an updated master list of all the places we've visited and all of our travel tips for later in the summer, but this index, this list and this list are good places to start. You might also like our City Guides featuring Mystic and Coastal Connecticut.
As summer nears and temps rise, we wanted to share 15 FREE things to do this summer (really, all year, but summer offers some additional perks and better hours) and a few bonus spots we're hoping to check out ourselves this summer.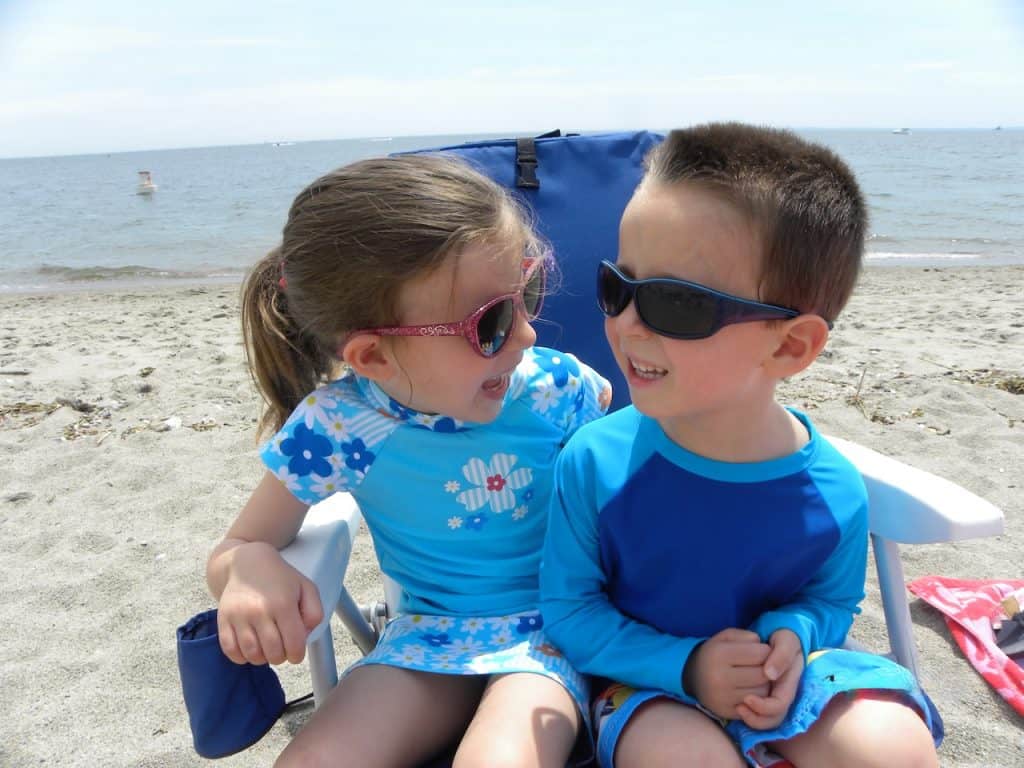 Sunbathe at four state beaches and 18 state lakes and ponds, which offer free admission to Connecticut registered vehicles. (Read about out of state fees here).  Options include Sherwood Island in Westport, Silver Sands in Milford, Hammonasset in Madison, and Rocky Neck in East Lyme. Most state beaches include concession stands and restroom facilities. We prefer to go at low tide to maximize space and sea glass and shell searching. 
Take a hike at a Connecticut State Park. Connecticut is home to 142 state parks, forests, and beaches. Overseen by the Connecticut Department of Energy and Environmental Protection, state parks, forests, and beaches cover 255,000 acres of public space and thousands of trails for hiking and biking. We've explored about 40 state parks, forests and beaches. Check out our posts on hiking featuring trails in Mystic, Western Connecticut, Fairfield County, and Central Connecticut. Parks are free to visits all year long and many of them have facilities like restrooms, park rangers, and seasonal programs and special events.
Defend the forts at Fort Griswold and Fort Trumbull.  Fort Griswold Battlefield State Park in Groton is the site of the largest Revolutionary War battle in Connecticut, has a museum and monument  open to the public from Memorial Day through Labor Day. The grounds are open all year and signage explains the details of the battle. Fort Trumbull State Park in New London was built to protect the New London Harbor from British attack and later served as part of the country's coastal defense system. The site was also the first home of the first U.S. Coast Guard Academy. The paved path around the fort leads down to the riverfront and docks.  Fort Trumbull has a Visitor Center with indoor exhibits, restrooms, and a small gift shop. The Visitor Center is usually open Wednesday- Sunday from late May through early October and guided tours are also offered in season. 
Explore the NH Nautilus submarine at the Submarine Force Base in Groton. The indoor museum and library includes exhibits about Bushnell's Turtle, the first submarine built, and a replica control room. The submarine is a little tricky to navigate (watch your head!) but easy for smaller children and well ventilated . A self guided tour takes about 30 minutes and includes major parts of the sub- grab a handheld recorder that narrates each section. 
Read about our adventures at the base and travel tips here.
Commune with nature at either a nature center (there over 20 in the state!) or at Weir Farm National Historic Site in Wilton. The only National Park site in Connecticut, the 60 acre park was the home of American Impressionist J. Alden Weir.  There are guided tours, art programs, and an opportunity to borrow an art kit to paint in nature in the same fashion as Weir. The Junior Ranger program includes a scavenger hunt for kids. 
Read about why we love the National Park System here and here.
This list from Visit Connecticut includes dozens of nature centers. While some of them charge admission fees, many of them are free to visit. 
Learn about the history of Connecticut with a tour of the State Capitol in Hartford. Guided and self guided tours are available on weekdays and last an hour. Tours include exploration of the first and second floors of the Legislative Office Building, main floor of the Capitol and peeks inside the Senate and House Chamber. The Museum of Connecticut History is also housed in the Capitol building and open to visitors.  There is a scavenger hunt for kids, an exhibit featuring inventions created in Connecticut, and portraits of famous Connecticut residents.
Read our full post on visiting the Capitol and museum here.
Explore Bass Pro Shops in Bridgeport. The complex includes an archery range, Uncle Buck's Fishbowl and Grill and a 12 lane bowling alley (there are charges for these activities). Kids will love seeing the fish in the aquariums, checking out the display of boats, ATVs, and golf carts. There are often sand tables, craft tables, and even an obstacle course for remote control race cars that kids will love. Be sure to check out the calendar for special events during holidays. For Christmas, guests visit with Santa and take home a gift from Santa and a photograph (for free!), and participate in several holiday themed activities. 
Smell the lavender at Lavender Pond Farm in Killingworth. The 25 acre farm has over 10,000 lavender plants that are harvested in nearby Old Saybrook and then grown on site. Visitors are welcome all summer and can explore the grounds and follow the Lavender Labyrinth, visit with the chickens and rooster and follow the path around the pond (look out for the bass and trout) to search for fairy houses, all for free. There is a shop with dozens of lavender themed and lavender scented home goods, bath products, and cooking supplies. For a fee, visitors can also take a 25 minute guided tour around the farm on the Lavender Train. The farm typically opens in early June for the season.
View hundreds of pieces of artwork at the Yale University art museums. Both the Yale British Art Museum and Yale Art Museum are free to visitors 6 days a week (they're closed on Mondays). Visitors will also enjoy the collections of jewelry, decorative arts, furniture, and medallions.
Bonus: Stop into the Beinecke Rare Book & Manuscript Library. While there isn't too much to engage kids, there is usually a small exhibit on the ground and mezzanine levels, which are open to the public, that showcases artifacts in the collections. Looking up at the stacks while inside the library is pretty impressive (and a great photo opt!) 
Note: Yale Peabody Museum is also located on the Yale campus. While this museum  is currently under construction for a $160 million renovation and is not set to reopen until 2024, we want to list it here, because it will surely be a spot the entire family will enjoy. If you want a little look back, here is our post from 2019. 
Check out the Blessed Michael McGivney Pilgrimage Center (formally the Knights of Columbus Museum) in New Haven, home to the world's largest lay Catholic organization, which first began in the basement of St. Mary's Church in New Haven. The museum includes both permanent exhibits and traveling and seasonal exhibits. Permanent exhibits a historical timeline, features on the Pope and Christopher Columbus, and a state gallery. The museum is open Wednesday through Sunday. 
Tour a sculpture garden at Studio 80 & Sculpture Grounds in Old Lyme. Devoted to arts education and appreciation, there are over 100 sculptures on display throughout the 4.5 acres of various gardens and courtyards. The property is home to artist Gilbert Boro, who invites visitors to interact (get up close!) to the sculptures, some of which are as small as a large rock and some sculptures which are several feet tall. The sculpture gardens are FREE to visit every day of the year from 9am-5pm. 
Meet a wide variety of local birds and animals at Earthplace in Westport, a 62 acre open space complex that includes hiking trails, a 120 seat amphitheater, indoor and outdoor animal exhibits, playground and classrooms. The Connecticut Birds of Prey exhibit includes wounded owls, crows, eagles, and vultures. Animal Hall is home to ferrets, bunnies, possums, and guinea pigs. Ten hiking trails are all under one mile long and easy for younger children. Located in the lower Fairfield County town of Westport, Earthplace is the perfect spot for the toddler, preschool, and elementary crews with plenty of hands-on learning. While there is no admission fee, donations are encouraged. 
Read our full blog post here. 
Choose a favorite garden at the Bartlett Arboretum in Stamford. The 93 acre complex includes over a dozen gardens, ranging from butterflies and vegetables to wildflowers and magnolias, and 10 trails, all of which are less than a mile. Many of the collections were planted 50-100 years ago by Dr. Bartlett and later, the faculty and students of the University of Connecticut. Kids will be especially interested in completing the scavenger hunt found here. 
Study dozens of species of plants and flowers at the Connecticut College Arboretum in New London. Located on the campus of Connecticut College, the 25 acre space has dozens of (labeled) native plants, gardens, and trails around the pond that total two miles. Various programs, Music in the Meadow, and workshops are offered throughout the year. Plan on one hour to walk the trails and follow along on the self guided QR tour, which includes audio clips and historical photos at various spots; paper maps are also available.
Listen to a different concert each night during the summer at the Levitt Pavilion in Westport. The outdoor concert venue offers entertainment starting in late May with occasional concerts and nightly shows throughout July and August. Guests can BYO blankets, chairs, and snacks, but concessions are also available for purchase. Past seasons have included weekly children's themed concerts and magician shows.
Other things to consider:
Check with your local library about museum passes. Many libraries have programs with area attractions and patrons can check out free or reduced fee passes for locations in Connecticut, as well as nearby New York and Rhode Island locations, based on the library's proximity.
Check museum websites for free admission nights or sessions. Often, museums will offer free admission during the last hour or two. The ferry from Bridgeport to Port Jefferson is free for kids ages 12 and under and is a fun, one hour boat ride across Long Island Sound.
Check your membership level for your local children's museum, science museum, or zoo or aquarium. Certain levels include reciprocity to other museums like the Discovery Center in Bridgeport, Beardsley Zoo in Bridgeport, Mystic Aquarium, or the Maritime Aquarium in Norwalk.
If you bank or have any business with Bank of America check out the Museums on Us program. Each summer, Bank of America customers can receive free admission to hundreds of places on the first full weekend of the month. Connecticut locations include the Fairfield Museum and History Center, New Britain Museum of Art, Bruce Museum, Mattatuck Museum, Wadsworth Atheneum Museum of Art, and MoCA Westport.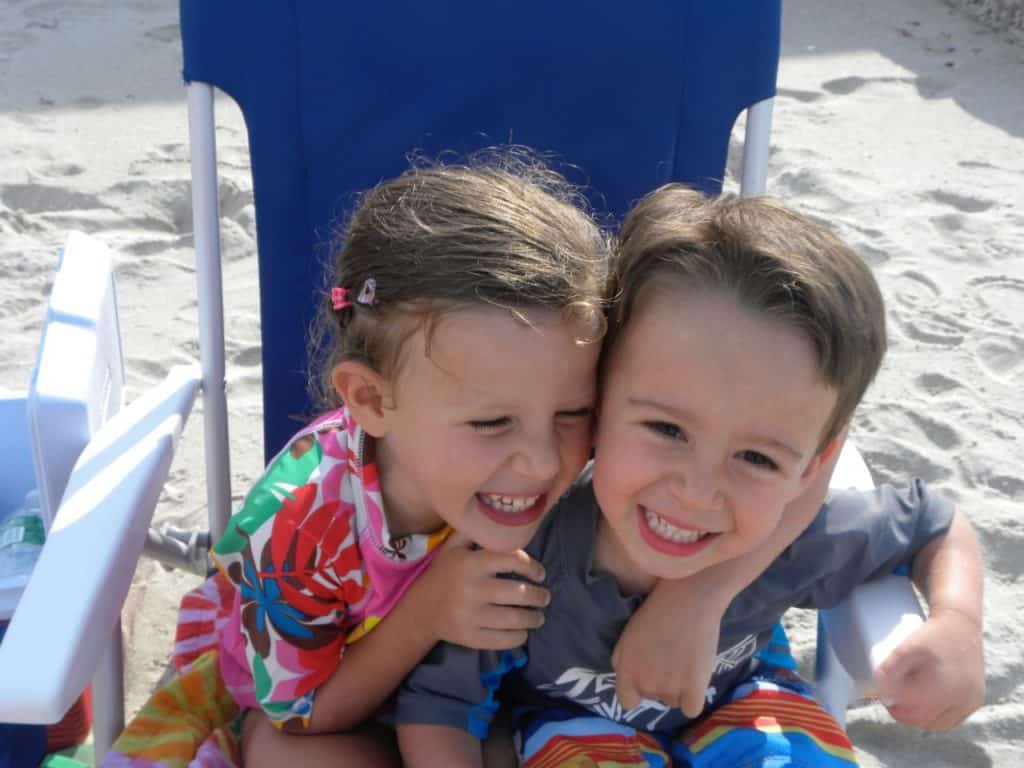 Looking for more fun in Connecticut? Check out our City Guides to Coastal Connecticut, MysticNew Haven, and Hartford; where to eat in Connecticut; our index of hiking posts throughout Connecticut; and our index of Connecticut posts here. And follow along on our adventures on Instagram, Facebook, Pinterest, and Twitter.