10 Things to Do at the Green Cay Nature Center in Boynton Beach, Florida
On a recent visit to Delray Beach, Florida to visit family, we explored the nearby Green Cay Nature Center in Boynton Beach and ended up spending the better part of a morning enjoying the beautiful wetlands and exhibits.
Originally farmland, the 100 acres property was sold by the farmers at a significantly reduced rate to the County with the promise the lands would be made into a wetland. It took two years, but in 2004 the property opened to the public and thousands of birds and wildlife began calling it home. Green Cay is part of the Palm Beach County Nature Center system, which includes six additional centers throughout the area- check out the full list and details here.
Travel Tips: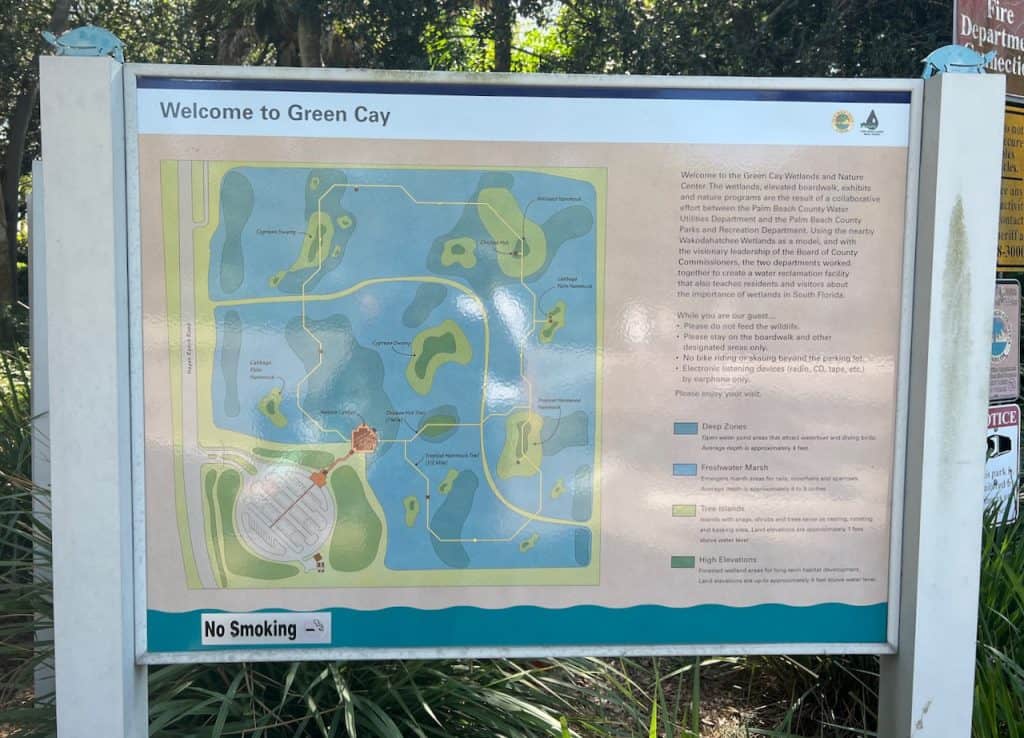 10 Ways to Explore the Green Cay Nature Center:
Walk either the one mile or half mile wetland boardwalk and take note of the signs that explain the history and background of local wildlife, swamps, and marshes. Look for QR codes and scan them with your phone to learn about the 9 different zones on the walk.
Count the various species of butterflies in the garden near the entrance.
Watch a short video about the wetlands (located in the room to the right of the center aquarium tanks).
Follow the timeline of the history of the development of the greater West Palm Beach County area.
Get up close to the Turtle Pond, Alligator Hole, and Frog Terrarium tanks that are home to turtles, fish, and even baby alligators.
Learn about other wildlife with the wetland diorama display of bobcats, rabbits, limpkins, and snakes.
Listen to the various bird calls with one of the touch tank kiosks (and keep an eye out for dozens of species of birds that visit or call the center home).
Read about how a turtle's shells is formed and how turtles lay eggs.
Test your knowledge about water recycling and purification with trivia games.
Attend a special program like bird talks, Animal Keeper for the Day, and even night events. Note: nominal fees apply for most programs.
Looking for more fun throughout Palm Beach County? Check out our full City Guide to Palm Beach County and dedicated posts to Jupiter Inlet Lighthouse and Museum, Palm Beach Zoo,Sandoway Discovery Center, Butterfly World, and Loxahatachee National Wildlife Refuge. And follow along on our adventures on Instagram, Facebook, Pinterest, and Twitter.