Six Tips For Booking the Perfect Hotel
I was recently talking with a friend who is booking a series of hotels for an upcoming road trip. We discussed some of the factors that help us pick "the perfect spot" and the conversation inspired me to share my tips with you.
This week, I am sharing six factors I always take into consideration when choosing a hotel. I'll share a disclosure that we are partial to Marriott Hotel and have written about them in the past. But these tips are relevant for any hotel or lodging option: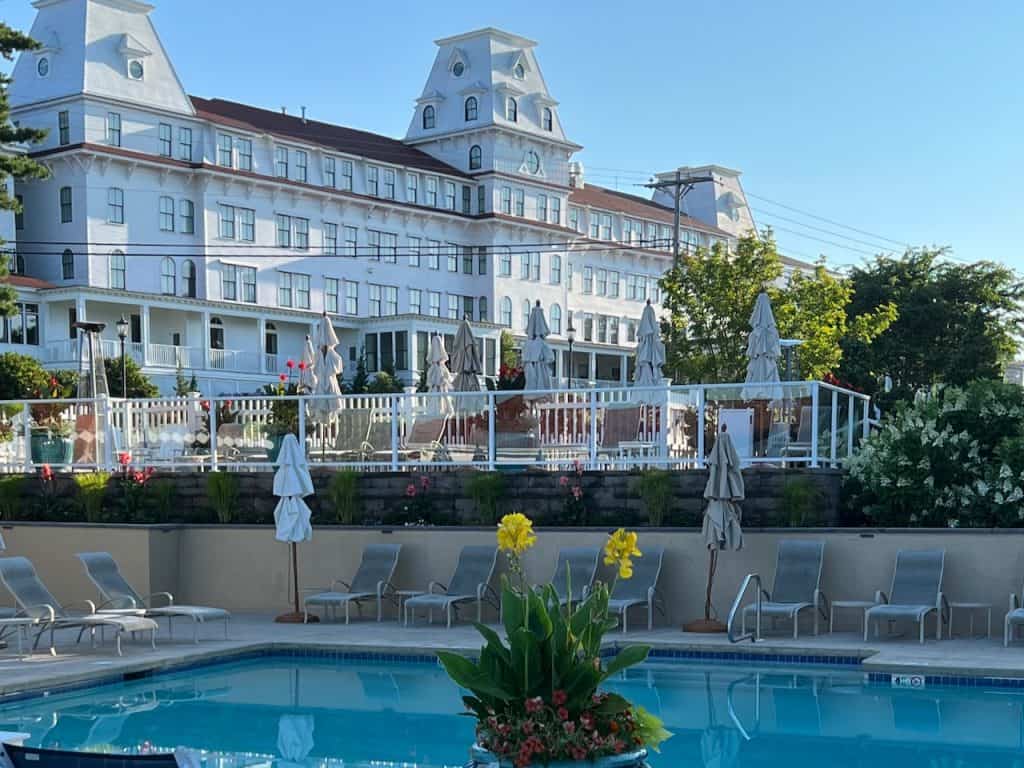 Location: Location is the most important factor when we choose a hotel. Our family is often willing to pay a little bit more in nightly hotel rates if we're close to attractions, amenities, or public transportation. Especially if we're in a large city, we prefer to park our car and walk everywhere. 
Parking options: Parking rates can be expensive, especially if the hotel is in a large or popular city, and oftentimes the parking garage is owned and operated by a different company than the hotel. Check local maps to see if a public garage is located near the hotel (often saving valet costs) or if self parking is an option. If valet is the only option, be sure to inquire about "in and out privileges"; some garages charge guests every time they leave or return to the garage, while other garages charge a flat 24 hour rate. 
Rewards and Loyalty Programs: It can pay off to stay loyal to a hotel brand. By joining their (often free) loyalty program, customers can earn points towards future stays, room upgrades, comped meals or snacks, and other perks. We have been loyal Marriott Bonvoy members for years, in addition to having the Marriott Bonvoy credit card, and have earned upgrades on just about every stay we had over the past four years, and routinely earn between 3-5 free nights each year (depending on the category of the hotel). Other major hotel brands have similar programs.
Cancellation policies and minimum stays: Another reason why we are partial to Marriott is their very liberal cancellation policy. Most of their hotels have a three day cancellation policy, and some hotels have a 24 hour cancellation policy, which is very helpful for families with young children who are frequently sick, or traveling during busy weather seasons. Also, be sure to check your intended hotel to see if they have minimum night stays (common during peak or holiday times) or offer a discount for longer term stays (usually 4+ nights). Sometimes it can actually save you money to stay longer at a hotel.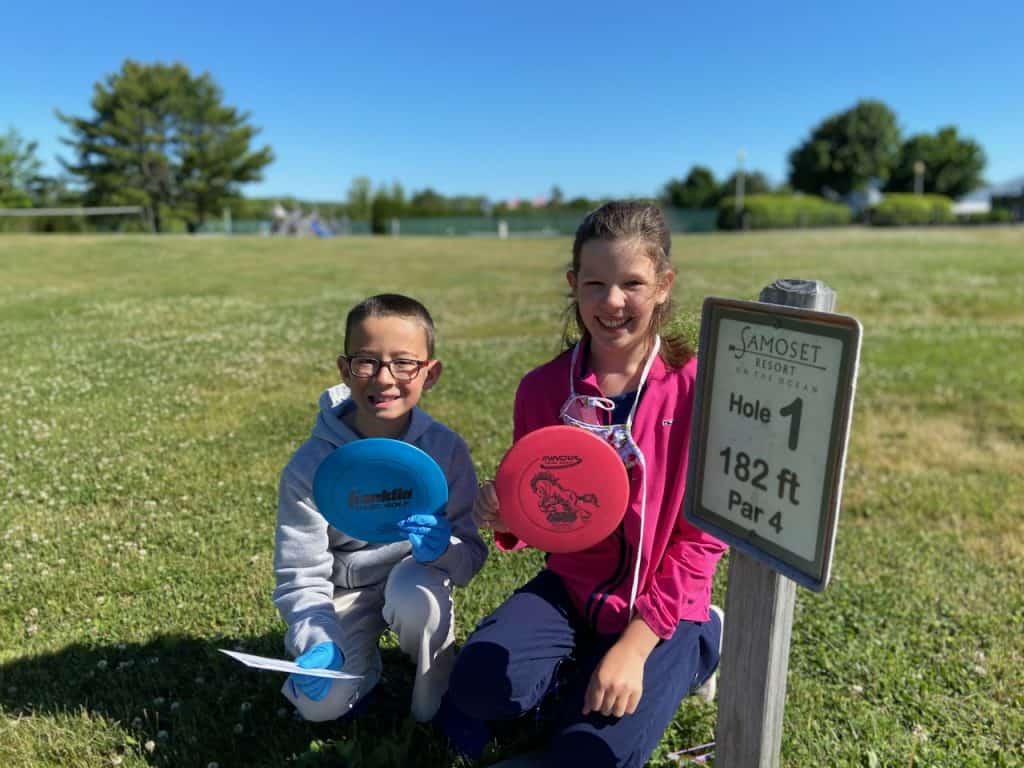 In house dining: Many times, and especially with children, when we return to a hotel after a day of sightseeing, we don't want to go out again for a meal. Having a restaurant in house is a great perk for early morning breakfasts or dinner. Some hotels will include breakfasts in the nightly room rate, such as the Marriott Residence Inn and Fairfield Inn and Suites brands. Many hotel brands also offer meals and snacks as a bonus perk for members of their rewards programs. Concierge lounges are also a great option to grab a bottled water or prepackaged snack to toss in the backpack or stroller for later in the day. 
Other Amenities: It is typically for hotels to have gyms, outdoor seating areas, laundry facilities, and pools, which are great amenities. When our children were younger, we HAD to schedule at least an hour of pool time on every trip, regardless of the time of year. When we're on a longer road trip, I usually book a Marriott Residence Inn for many reasons, including the laundry facilities. I'll often request a room on the same floor as the laundry facilities to make it easier to clean our clothes and repack suitcases for the next leg of the trip. But we have noticed over the years that many hotels cater even more to children and families, with enhanced features in the pool (like slides), games rooms (with pool and foosball tables), and even games and books to bring back to the room.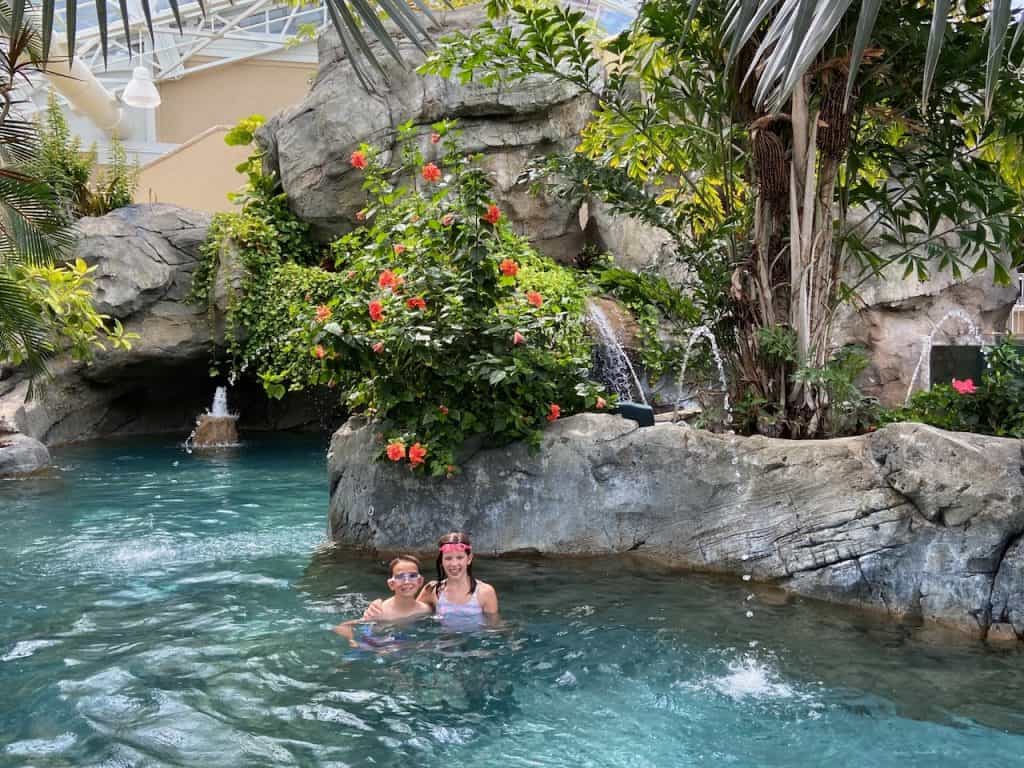 One more tip we frequently use: If you're eyeing a very expensive hotel, or a hotel that has a several night minimum in peak season, consider visiting in off season. Some of our favorite spots are out of budget for us in summer, but we go in October or April, and if we're lucky with the weather, we still get to enjoy the amenities.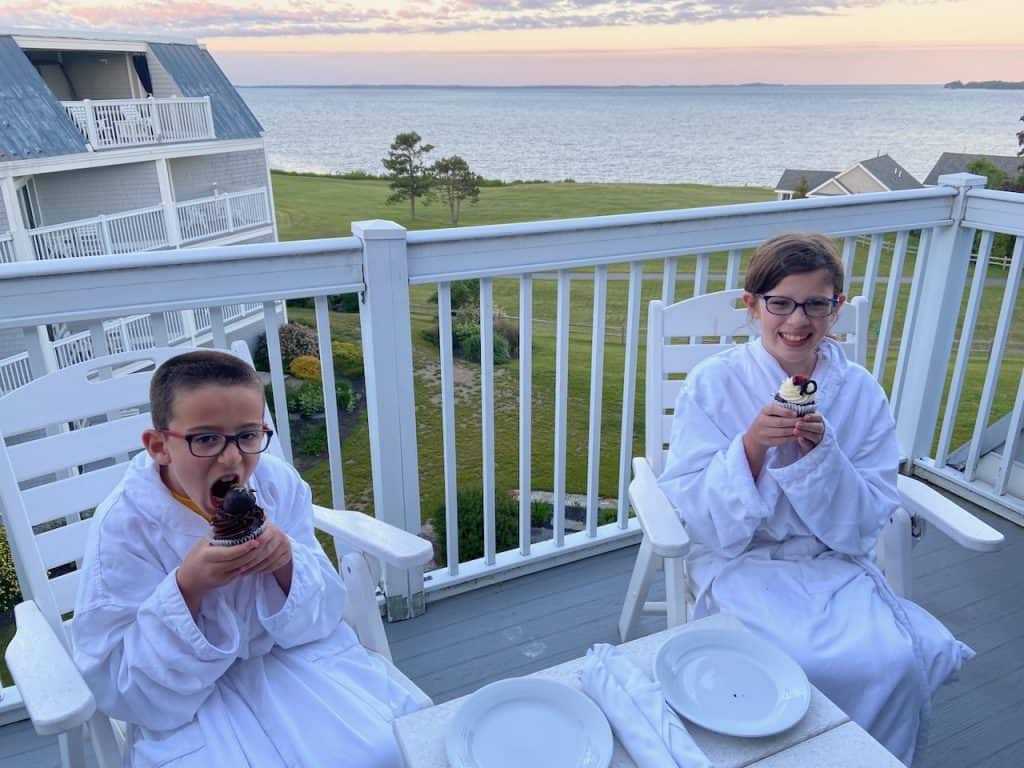 Looking for features on some of our favorite hotels? Check out our posts featuring 10 Marriott Hotels We Love; the Westin Riverfront Resort in Vail, Colorado; Woodloch Resort in the Poconos, PA; Skytop Lodge in the Poconos, PA; Hershey Lodge in Hershey, PA: Crystal Springs Resort in NJ; Samoset Resort in Rockport, Maine; Ocean Edge Resort in Brewster, MA; Disney's Contemporary Resort in Florida; and Disney's Polynesian Village Resort in Florida. And follow along on our adventures on Instagram, Facebook, Pinterest, and Twitter.