While visiting the New Hampshire state capitol of Concord recently, we enjoyed a tour of the New Hampshire Historical Society, which celebrates the rich history of the Granite State.
Celebrating its 200th birthday in 2023, the New Hampshire Historical Society was a gift of Edward Tuck, son of a wealthy businessman who founded the Dartmouth Business School, to the state of New Hampshire. Tuck gave most of his lifetime of fortune back to various charities in New Hampshire and ultimately wanted to build (what he called) a "temple" to the Granite State near the State House. Finished in 1911, the building takes up an entire city block and is diagonal to the State House in downtown Concord. Over the past century, several renovations have been made to the building to make it more energy efficient and accessible for all visitors. 
The building was built in a Greek revival style, including the ceiling and walls of the rotunda, which are made of Siena marble from a quarry in Italy that was owned by the monks of the Old Convent and shipped to America. The floors and staircase are made of Hauteville marble from France. Make sure to stand in the middle of the atrium and look up at the Oculus and have children complete our "I Spy" game while touring the exhibits.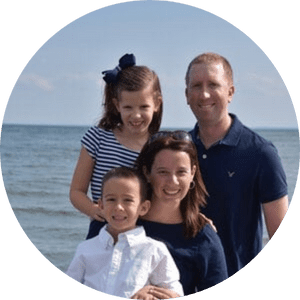 Welcome to Coast2CoastwithKids! My family and I love road-tripping across America and finding new educational places to explore. Follow along on our adventures here and check our travel tips and recommendations. Click here for more information about my family.
Let's Keep in Touch
Sign up with your email address to receive news and blog updates. I promise not to share your personal information without your permission.