8 Ways to Explore the Ben & Jerry's Factory in Waterbury, Vermont
Started in 1978 in a renovated gas station in Burlington, Vermont, Ben & Jerry's Ice Cream has become one of the most popular ice cream brands in the world, now with over 500 Scoop Shops worldwide (more than 200 in the United States alone!) and almost 100 varieties of ice cream.
Ben and Jerry's has three factories which produce their famous ice cream: two in Vermont (Waterbury and St. Albine's) which distribute ice cream throughout the United States, and one factory in Hellendoorn in Holland, which distributes ice cream throughout Europe. The first factory opened in Waterbury in 1985 and guided tours began in 1986. The Waterbury Factory, the only factory open to the public, produces 300,000-400,000 pints a day and welcomes close to a quarter million people each year (up to 800 people on a busy summer day!). Even cooler? Every employee is allowed to take home 3 pints a DAY!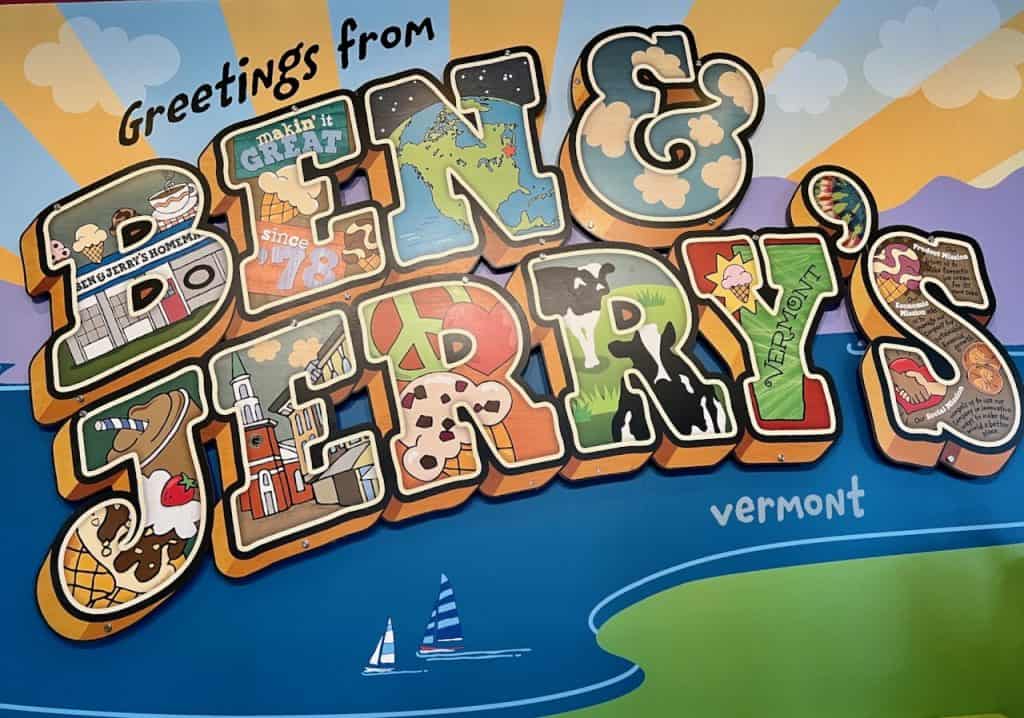 Travel Tips:
8 Ways to Explore the Ben & Jerry's Factory:
Guess the top ten most popular flavors of Ben & Jerry's ice cream.
Check out the six 5,500 gallon tanks of base mix for the ice cream.
Start the factory tour in the Moo-vie Theater with a seven minute video about the history of the company throughout the decades.
Peer down onto the production floor and learn the ten steps to making ice cream, including blending, pasteurizing, homogenizing, flavoring, freeing, stamping, bundling, and palletizing.
Sample a special flavor of ice cream in the Flavor Lab, which was the original Test Kitchen. On the day we visited, it was Churray for Churros.
Get a special treat from the Scoop Shop, which has several Ben & Jerry's ice cream flavors and specials like milkshakes and sundaes.
Shop in the retail shop, which has a wide variety of themed apparel and gifts.
Walk the Graveyard of Flavors and see the "graves" of flavors that were once in production. The graveyard is located up the hill to the left of the factory (behind the parking lot).
Looking for other nearby fun? Check out our posts featuring the Vermont Teddy Bear Company, the ECHO Leahy Center, the Vermont State House, our full Burlington City Guide and our feature of the Smugglers' Notch Resort. And follow along on our adventures on Instagram, Pinterest, Facebook, and Twitter.
Disclaimer: We were given a media pass for the factory tour; all opinions expressed are my own.