5 Ways to Explore the Castillo de San Marcos National Monument in St. Augustine, Florida
The oldest masonry fort in the United States, Castillo de San Marcos National Monument was built from 1672 to 1695 (with various interrupted breaks due to disease and conflict) to guard St Augustine, the first permanent European settlement, from both pirates and English troops. The fort was made from local coquina shell stone quarried in the area that is now Anastasia State Park and is up to 19 feet thick in some ocean side walls. The shell-stone walls helped up against cannon firing and helped the Spanish protect the fort.
In 1821, the United States acquired Florida from Spain and renamed the fort Fort Marion, later adding Florida's first golf course on the grounds in 1895, and then declared a national monument in 1924. After being deactivated in 1933, the 21 acre fort was used as a US Coast Guard training base during World War II. The fort celebrated its centennial in 2016.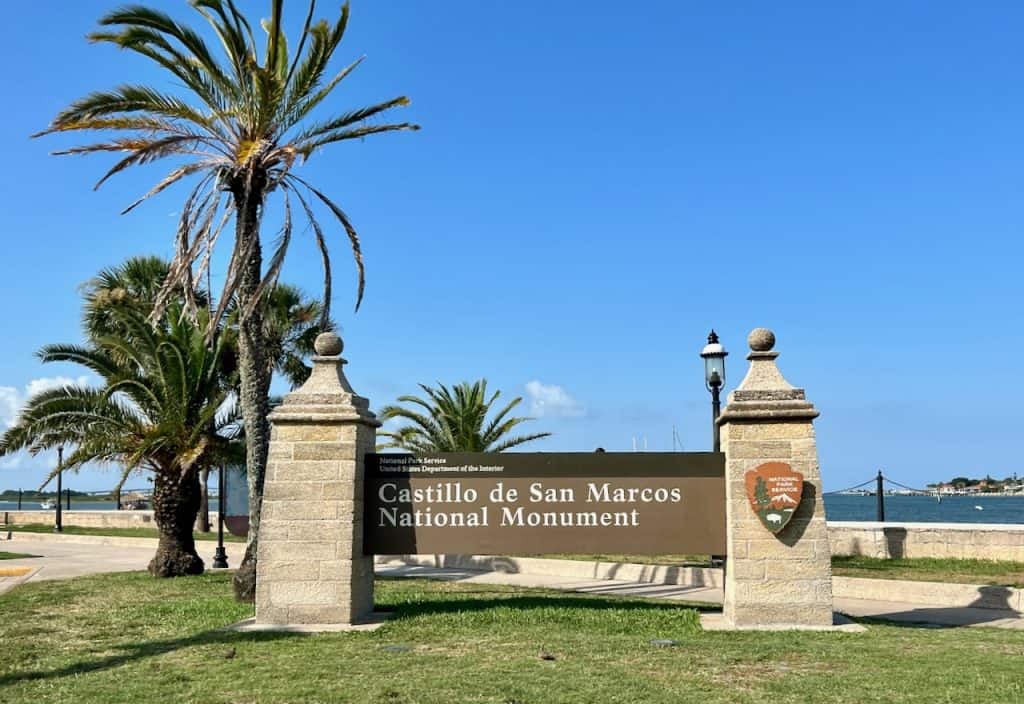 Travel Tips:
Five Ways to Explore the Fort at Castillo de San Marcos:
Walk through the lower level barracks and check out the sleeping quarters, prison, storage rooms, and chapel used by the Spanish soldiers. See the giant fireplace (taller than most people) and graffitied walls.
Climb the 50 steps to the upper level of the fort. Take in the views of Matanzas Bay and downtown historic St Augustine and peep inside the Sentry Box and Bell Tower. (Keep a close eye on little ones)
Attend a historic weapons demonstration, offered several times each day. The demonstrations take place on the top deck of the fort, with staff and volunteers dressed as both Spanish and British soldiers. Demonstrations usually last 20-30 minutes.
Count the number of artillery on display (get a huge hint here) throughout the fort. The fort boasts a large collection of 18th century bronze and cast iron weapons.
Have kids complete activities in the Agustin's Adventure booklet (available on site) and earn a Junior Ranger badge.
Looking for other nearby fun in St. Augustine? Check out our posts featuring Alligator Farm, the Fountain of Youth, Lightner Museum, St. Augustine Lighthouse and Maritime Museum, and our full City Guide to St. Augustine. And follow along on our adventures on Instagram, Facebook, Pinterest, and Twitter.
Disclosure: Our family was given a media pass from Florida's Historic Coast; all opinions expressed are my own.