10 Ways to Explore the South Fork Natural History Museum and Nature Center in the Hamptons
One of the highlights of our recent trip to the Hamptons was the South Fork Natural History Museum and Nature Center in Bridgehampton, New York. What started as a small space to protect the Eastern Tiger Salamanders, now an endangered and protected species that were found to have inhabited the area, the center opened in 2006 on three acres of property on the 1100 acre Long Pond Greenbelt Preserve. While most of the 1100 acres is protected, untouched land, the museum and nature center also include three ponds (one of which is a "teaching pond"), and walking trails.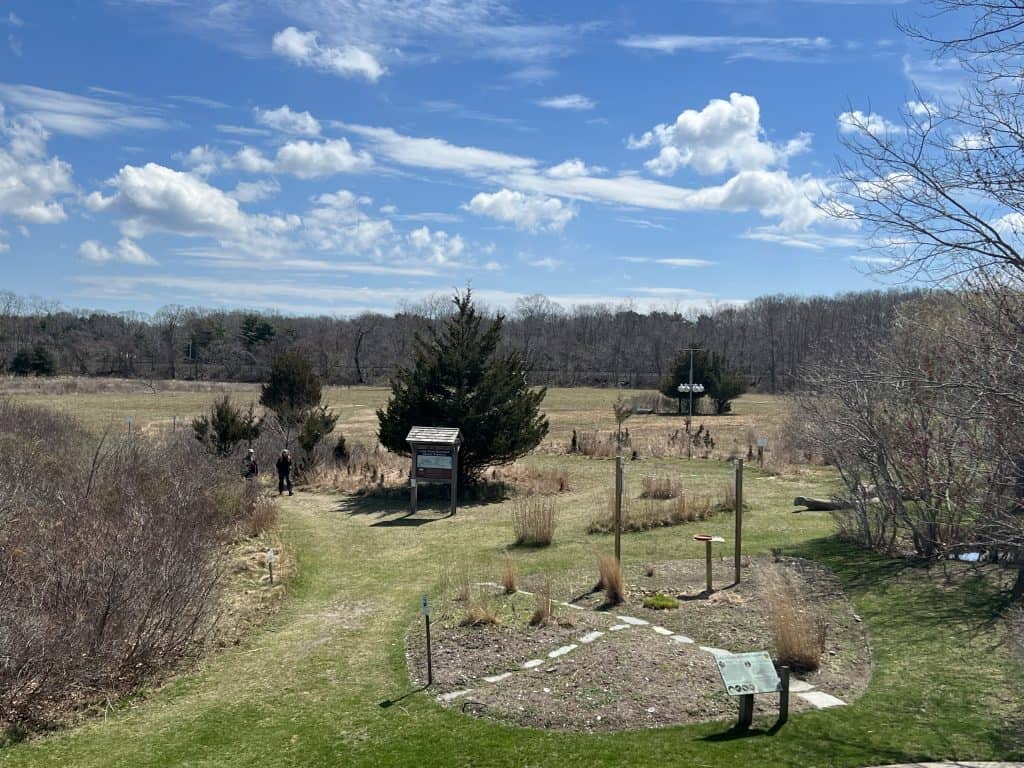 Travel Tips:
10 Things to Do at the SoFO Nature Center:
Explore both the aquaside and the terrestrial sides of the ecosystems in the four cylinders. There are live fish, frogs, and turtles on the "aqua side" and taxidermy and models on the "terrestrial side".
Search for the super photogenic Diamondback Terrapin turtle (whose names changes each day), who will come right up the glass wall and follow visitors from side to side.
See the varying stages of tree decay and learn how to prevent it.
Check out all five sentiment layers of the beach in Montauk and use a magnet to separate the magnalite (black sand) from the garnet sand.
Hold an Indian Walking Stick.
Use binoculars on the Observation Deck to find the osprey nests and bat houses
Learn how little holes are created in shells (hint: you can blame the whelks!)
Touch various sealife like crabs and starfish in the large marine touch tank (make sure there is staff nearby to explain who is friendly and who is not!)
Track a shark's journey on the interactive tv screens to learn about the South Fork Shark Research and Education Program that tags sharks throughout the area.
Borrow a field guide to take into the walking trails
Disclaimer: My family was given a media pass to explore the Nature Center; all opinions expressed are my own.
Follow along on our adventures on Instagram, Facebook, Twitter, and Pinterest