10 Ways to Explore the Fountain of Youth in St. Augustine, Florida
One of the most well known attractions, and the oldest attraction in Florida (the guest book has signatures dating back to 1868) in St Augustine Florida is the Fountain of Youth Archaeological Park. The 15 acre park  is the original site of the oldest European settlement in the United States. In April 1513 Juan Ponce de Leon and his three ship fleet arrived at the area just above St Augustine  (beating out the Plymouth Pilgrims and Jamestown settlers!). Within the next 50 years, the Menendez Settlement and the first Christian Church were both founded. Today, the park has preserved some of the structures and added engaging, hands on exhibits, programs, and opportunities to learn about the first settlement and our country's origins.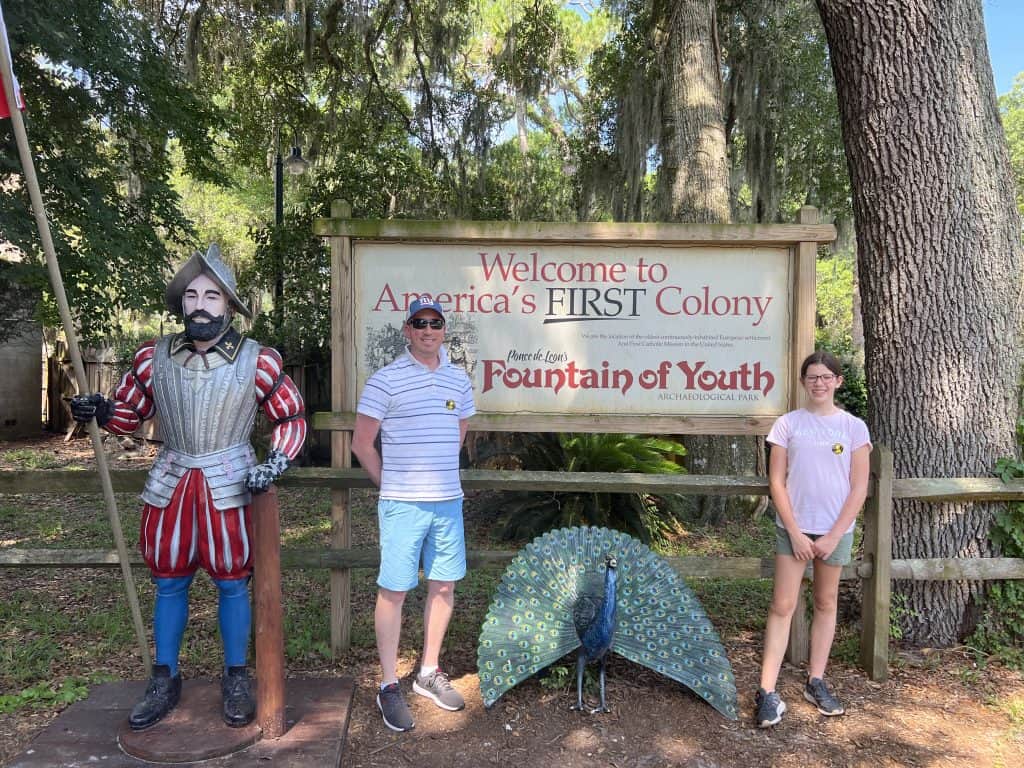 Travel Tips:
Ten Ways to Explore the Fountain of Youth:
Check the daily schedule for a dozen different demonstrations offered each day, including cannon firing and firearms presentation. Observe a blacksmith in action and learn the hottest color for a flame
Cool off with a show in the Navigators Planetarium or Discovery Globe. The planetarium show showcases the exact way the night sky would have looked in April of 1513, when de Leon arrived, and explain the navigation techniques de Leon would have used.  The 30 foot Discovery Globe tracks the route explorers took.
Drink the famous water from the spring in the Spring House, built around the spring in the 1950s. The water, which has over 30 minerals, comes from the Floridan aquifer, which lies below ground throughout the area.
Pay respect at the Indian Burial Grounds, the 1st Christian Indian burial grounds in America, discovered in 1934, and at the original Mission Church, founded by the Franciscan Friars, who arrived in 1573.
Look out for a dozen different species of birds who live on property, including owls, cardinals, and wrens. And watch out for the peacocks, who roam freely on the grounds. 
Walk through the Village of Seloy, a Timucuan Village, which has six replica dwellings, a hollowed wooden canoe, and docents to provide background on daily life in the village.
Test your knot tying skills and strength with lifting the water barrels.
Learn about the numerous discoveries archaeologists have uncovered right on property, since they began in 1934, in the outdoor archaeology exhibit. 
Climb the 38 steps to the top of the watch tower to get an aerial view of the entire park, Matanzas Bay and the St. Augustine inlet.
Walk the 600 foot Founders Boardwalk over the estuary to take in the views of Matanzas Bay (and look out for birds!)
Stay tuned for more posts featuring St, Augustine in the coming weeks and follow along on our adventures on Instagram, Pinterest, Facebook, and Twitter.
Disclosure: Our family was given a media pass to explore the Fountain of Youth. All opinions expressed are my own.